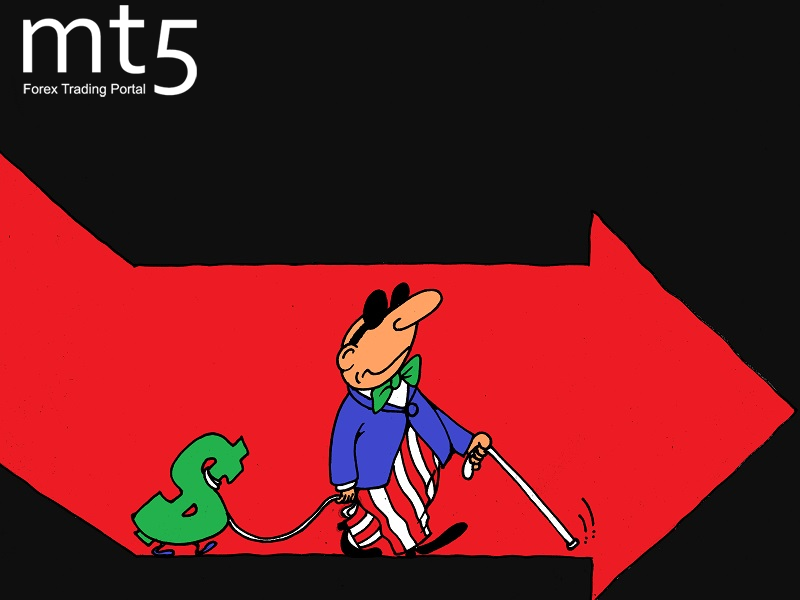 According to Morgan Stanley's chief US strategist and chief investment officer Mike Wilson, the standoff between the United States and China may trap the whole world in an economic conflict. The expert provides an overview of his expectations and highlights three main problems faced by the US stock market amid the escalating US-China trade war.
1) US stock market volatility
The expert from Morgan Stanley points out that the volatility of the US stock market is currently extremely high. Moreover, the market is expected to remain volatile even if a trade agreement between Washington and Beijing is reached. According to Mike Wilson, even in a best-case scenario, the recovery in the US stock market will take long. The analyst believes that geopolitical instability will force the volatility to remain at its peak for the next two years.
2) Unstable and modest profit
Another important problem, in the view of Mike Wilson, is unstable and modest profits of some American corporates. Though some S&P 500 companies provided positive reports, their earnings are not stable. Next year, they will hardly meet the analysts' expectations. The report for the fourth quarter of 2018 showed that 69% of the S&P 500 companies posted better-than-expected results in terms of profit, while 61% of them were in line with expectations in terms of revenue. However, the strategist from Morgan Stanley stresses that both indicators are below their five-year averages.
3) High risk of recession
Mike Wilson believes that the American economy is at an increasing risk of a recession. He claims that the US economy is experiencing a recession. However, the slowdown has not reached its lowest point yet, and the "bearish" market has been gaining momentum, the expert says.
Recently, the Chinese authorities have struck back in the trade war with the United States. Earlier, US President Donald Trump imposed tariffs on $200 billion worth of Chinese goods. In response, Beijing imposed mirror tariffs on $60 billion worth of US goods. Interestingly, experts considered it as a reason that the US stock market crashed.
As a result, US stock indices hit their lows. The S&P 500, a broad market index, showed the worst reading since January 2019. In one trading session, it dropped by almost 70 points, reaching a critical level of 2,812 points. The Dow Jones Industrial Average lost 2.38%, falling by 617.38 points and reaching its lowest level since January of this year. The worst collapse was recorded by the Nasdaq, which hit its annual low. In a day, it went down by 270 points to 7,647 points. Analysts expect the recovery of the US market to be slow.