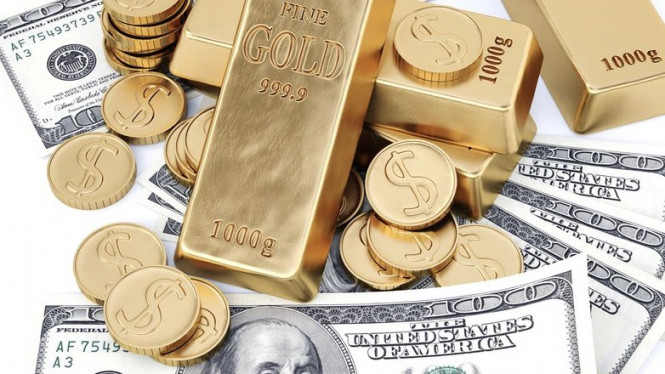 The price of gold this moved to a negative correction Friday morning due to the unexpected strengthening of the greenback. However, the precious metal still has the opportunity to be noted for the longest and most rapid rise, which has only been over the past ten years. The reason for the excitement around the metal was the coronavirus pandemic, which negatively affected almost all areas of the economy, and became a support factor for gold.
However, it is impossible to count on the continuation of the winning streak now. In the near future, there will be some rollback, which is primarily due to the gaining confidence of the greenback to take back its lost position after reaching the bottom. The strengthening of the dollar is understandable, and it will be followed by a reduction in the position of gold. And if you manage to lose not all the acquired advantages, then this will be a good sign for the future.
Market participants will try to catch on to any fact that will force the precious metal to reduce its value in order to return to their usual work in other sectors. At least, there are no overly negative forecasts for either the medium or long term.
The price of the precious metal fell by 0.33% and reached $ 2,056.47 per troy ounce. At the same time, the level of support for gold amounted to $ 1,963.50 per troy ounce, and the resistance level moved to the level of $ 2,072.75 per troy ounce.
However, the previous rise in gold was quite convincing. So, in two days, the precious metal was able to take by storm the value of $ 2,040 and hastened even higher. The dynamics of growth remains very good, therefore, unless something catastrophic happens, the metal will go up again and will break new records. Let us recall that the rise in the value of gold has been going on practically without interruption since the middle of the first month of summer. Traders, being in rather difficult conditions of pressure from the coronavirus pandemic, are not prone to big risks and use gold as a protective asset that can save their capital from an unexpected collapse.
Now, gold has a new goal, which is quite possible to achieve in the very near future and that is $ 2,100 per troy ounce.
Silver futures for September delivery also slightly corrected downward falling 0.01%, leaving it at its current price level of $ 28.402 per troy ounce.
The price of palladium fell more significantly by 1.88%. Its level is consolidating at around $ 2,179.7 per ounce.
Platinum followed the negative trend and fell 2.82%, pushing it to $ 969.77 an ounce.
Copper futures for September delivery fell 1.24% to $ 2.8773 a pound.