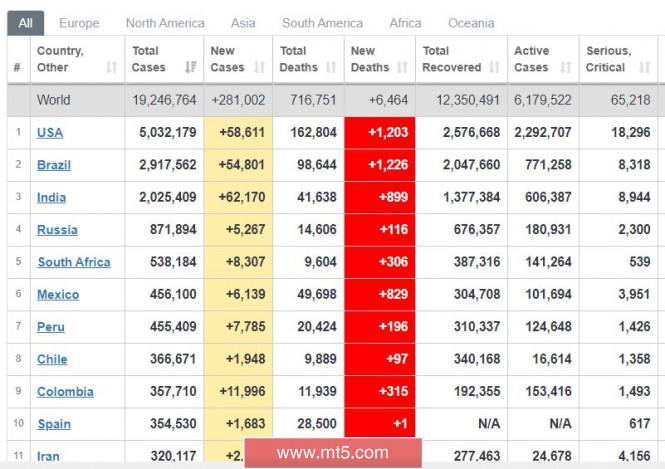 India is becoming the new leader of the pandemic, as daily incidence in the country has now risen to 62 thousand.
Meanwhile in the United States and Brazil, the situation is not improving, as new cases are still more than 50 thousand a day. Mortality is also very high, at 1,300 per day.
With regards to the vaccine, its release will commence no earlier than next year.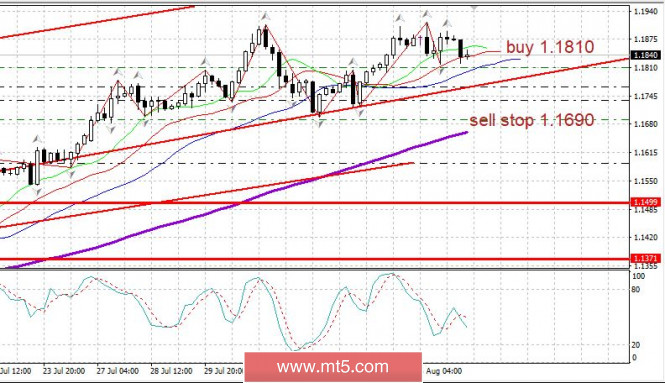 EUR/USD: The euro attempted to rise above 1.1900 yesterday but failed.
Keep buying from the level of 1.1810, stop at 1.1765.
In case of a downward reversal, sell from 1.1690.
US Non-farm Employment Change report for July will be published at 13:30. Its results are vital for the next movement of the EUR/USD pair.