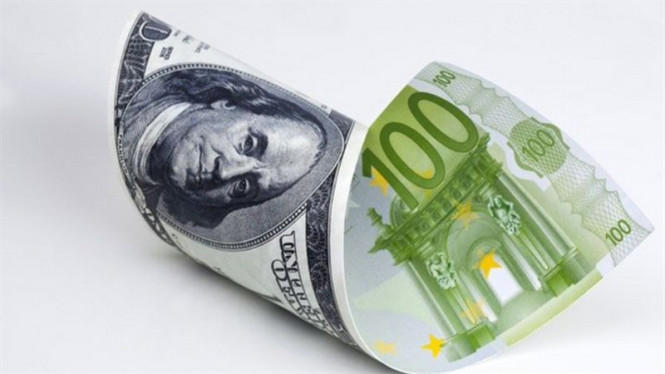 Dollar rallies after a sharp decline amid various problems in the United States.
On Monday, the USD index rose steadily ahead of the release of US manufacturing PMI, but then pulled back from daily highs on the grounds of these reports.
This is because the report published by ISM indicated that in July, the US manufacturing PMI rose to 54.2 points, the highest value recorded since March 2019.
At the same time, volume of production remains significantly below pre-crisis levels, and the employment indicator came out below forecasts, amounting to 44.3 points.
Most likely, the recent rise in USD was a one-time reaction to some improvement in situation in the US, but given the degree of oversold in dollar, it is possible that a long period of recovery may follow.
Meanwhile, as traders await the release of the monthly US labor market report, Republicans and Democrats continue to argue over whether to reinstate the $ 600 weekly federal benefits for the unemployed during the COVID-19 pandemic.
This is because this week, it is expected that reports on the national economy will reflect some improvement in figures, especially since businesses have opened and people have resumed work in July, even amid worsening epidemiological conditions in some major US states.
Obviously, the White House must come to terms with the Democrats as soon as possible, so as not to damage business confidence and forecast for economic growth. Moreover, the market seems to be hoping for an agreement to be reached soon.
Thus, some investors cut short positions in the US dollar, thereby slipping the EUR / USD pair to 1.1695. However, it recovered abruptly afterwards.
Experts from Saxo Bank commented on this, saying that the euro possesses too fast and strong dynamics, despite failing to gain a foothold above 61.8% Fibonacci, which is equal to the price level of 1.1820.
"The breakout from the strong support level 1.1700 indicates that the bullish phase that began about three weeks ago has exhausted itself. The current price dynamics can be regarded as the initial stage of consolidation, with which in the next two weeks, we expect the EUR / USD pair to trade within the range of 1.1600-1.1900," analysts at UOB said.
"By historical standards, long positions on the euro are stretched, but there is no clear catalyst so far that can provoke a more significant reversal. Signals of a potentially wide downward reversal of the dollar are also rather vague," said Terence Wu, strategist at OCBC Bank.