Gold did break our important multi-pivot support at $1.476 and reached first downward target at $1.459. The gold even broke that new support and confirmed more downside and potential testing of $1.450 or $1.430.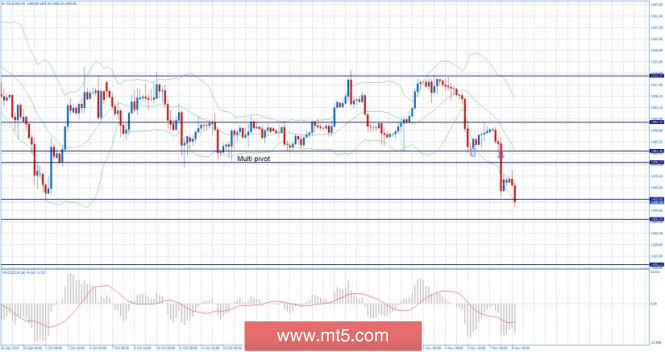 MACD oscillator is showing increase on the downside momentum, which is good sign that sellers are in control and that selling on the rally is preferable strategy for today.
The cause of the downside move on the Gold may be the overbought condition from the hedge funds and speculators on the futures market.
Support levels are seen at the price of $1.450 and $1.430. Resistance level is set at $1.472.